Karras Dimitris
Building Contractor - Koropi Attica
---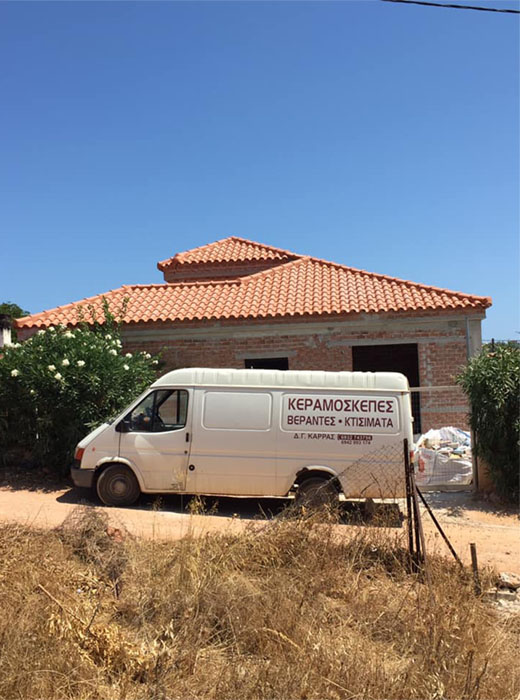 The company of construction contractor Karras Dimitris, in Koropi Attica, deals with tiled roofs, thermal facades, general renovations, building subcontractors, wooden roofs, floors and stone coatings. It is a 2nd generation company with tradition and credibility in the field of construction. We undertake their manufacture, installation, maintenance and repair.
Our staff is highly specialized and capable of meeting any manufacturing challenge. In all of our projects we use high quality materials, which in combination with the detailed work ensure a consistent and durable result.

We stand out for the excellent cooperation we have with our clients and aim to fully satisfy them through our projects. We deliver each project in a timely manner while maintaining the best value for money.
---
Contact with us
we are at your disposal for any information about our constructions.